INTRODUCING THE NEW
63-82 ROUND TUBE FRAME
Add Performance and Reliability To Your 63-82 Corvette
The SRIII frame features a round-tube design, engineered for superior strength and rigidity. The three-dimensional network of round tubing creates a space frame that resists the twisting forces applied during hard cornering and acceleration. When coupled with the 1984-up Corvette forged aluminum suspension, unsprung weight is reduced producing a softer, more controlled ride. Also, the SRIII package is hundreds of pounds lighter than the original chassis and suspension used on the 1963-82 Corvettes, adding to the upgrade benefits.

Designed to accept C5 front and C4 rear suspensions

Uses C5/C6 17-18 x 8.5" front/rear or 18-20 x 9.5"-12" rears with modified wheel tubs

No exterior body modifications

Stock body mounts, bumper mounts and fuel tank

More engine room for stock accessories

Removable transmission mount with 3" exhaust capacity

QA1 coil-over shocks provide adjustable ride and handling
Stage One - (basic frame).............$7,500.00 Stage Two - (with suspension, brakes, coil-overs, etc).....14,500.00

Call for a brochure 815-462-4138 or email sriiiframes@juno.com
Marcs' 78-82 mini tub. Rolling chassis available now! Located on West Coast.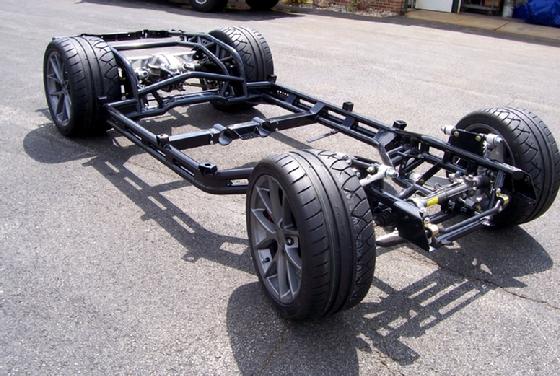 Midyear supertub, ZR1 Spyders, 345's and Baer 14" brakes
| | |
| --- | --- |
| Carbon fiber halfshafts and a Dana 44 | Baer 88-96 14" rear brake set-up with C6 parking brake |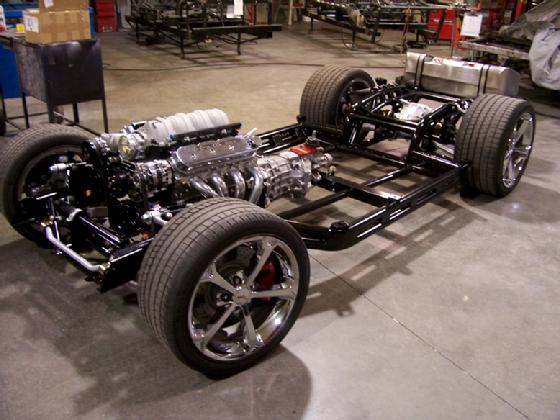 New 63-82 with C6 suspension at all four corners. A Viper Super 44, 9", or Quickchange IRS diff is installed with custom HD CV axles. 12" rims and 345's can be utilized with mods to wheel houses.
| | |
| --- | --- |
| Midyear to get GTS quarters and tubbed to fit the 345's | Rhyne Competition Engines 650hp LS7/T56 Magnum |
Rich's '63 sporting impeccable attention to detail
63-67 super tubb with 345 rear hoops
| | |
| --- | --- |
| Nicks' super tubb | |
'68 with aluminum BB and TKO600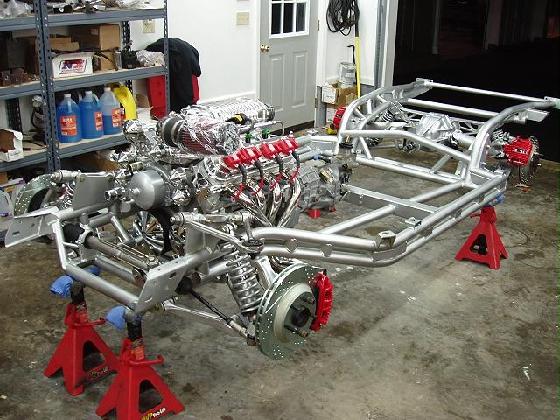 Corvette Tech C3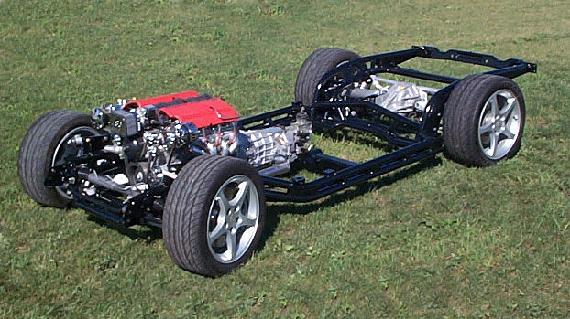 '81 Corvette/ZO6/T56
| | |
| --- | --- |
| 81 Vette LS6 C4 C5 flares and 315's | 81 Vette LS6 C4 C5 flares and 315's |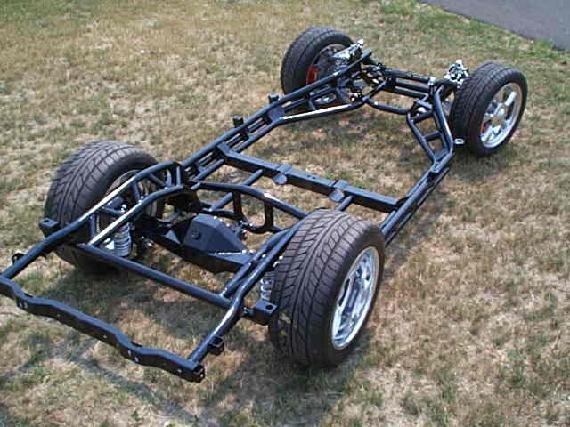 Optional Fab 9" rear and 4-link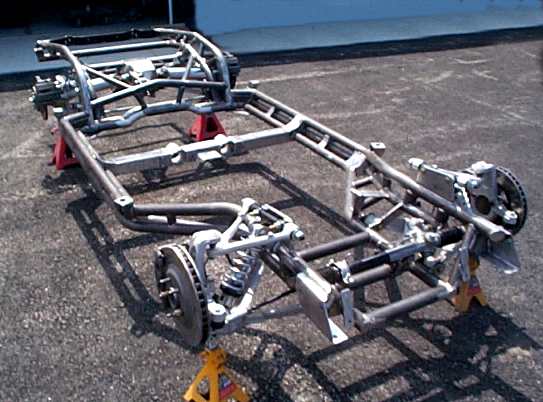 63-67 Stage Two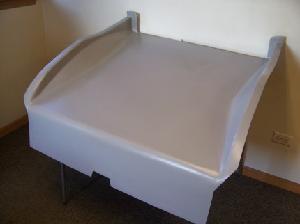 63-67 1 pc rear floor mod section
Convert Your Mid-year frame To Accept C-4 Suspension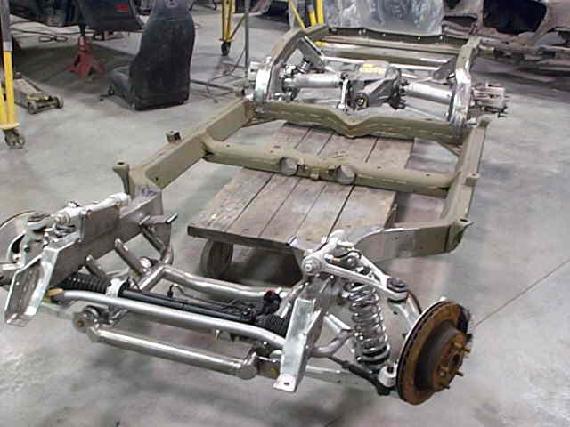 New front C4 conversion without the ugly crossmember !!!
Front Suspension Conversion
We now offer a C-4 conversion that includes a custom front frame section that will accept the 1984-96 crossmember. You have the option to use the factory plastic spring or switch to coil-over shocks.

Rear Suspension Conversion
Your frame is set up on a precision fixture, the rear frame rails are modified with new brackets, plates and mounting tabs to locate the 1984-96 rear suspension.
We can also: repair, straighten, sandblast, prime and paint your frame.
Rebuild, powdercoat, and install suspension components.
Fabricate a removable transmission crossmember and add frame stiffeners.
Modify and narrow track widths and shorten and balance halfshafts.
Perform fiberglass repairs and fabrication or perform a complete build up.
Prices start at $5,500.00